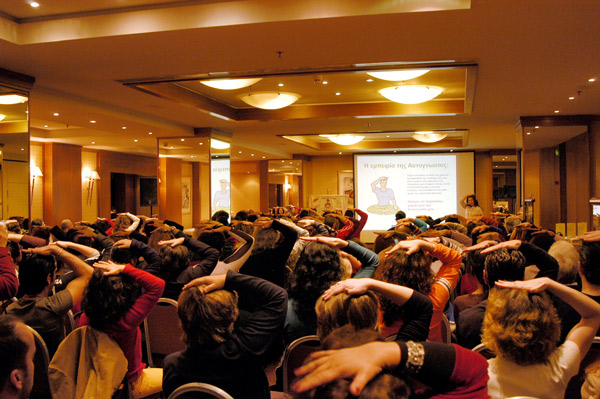 What is Sahaja Yoga?
It is the right of every seeker to have this connection with the Divine. This you are doing in your own right, no doubt. There I cannot challenge your right. It's your right.
Say, for example, in a government it's decided that all those people under sixteen must be given five pounds each. All right, as long as you are under sixteen, you have a right and the governments will see to it that they fulfil that promise.
In the same way, you are promised in the modern times, all those who will ask for Realisation will be granted.
What a promise to make – just imagine! And you use Me for that purpose – or Sahaja Yogis for that purpose … The time has come and I have to give you Realisation …
But if nobody asks, the government won't go back to them and tell them, "Now, please have it, we beg of you. We fall at your feet …"
If you think you have the right, then you must assume also the power of the spirit within you. You have to keep your attention to your spirit …
People don't understand how we've done it. We have because the spirit is the dynamism within us. It is the thing like one diamond – which is put in a ring and embedded in the soil, saved permanently just to keep it out of problems – is suddenly discovered.
And that's why it is all we seek. The basis of all our existence is nothing but our spirit. That's the basis. That's the adhara [support]. That's the support. And to us, it should be a special blessing.
Shri Mataji, founder of Sahaja Yoga, 1980
(Photograph: www.sahajayogahellas.org)
Originally posted 2008-01-04 04:32:07. Republished by Blog Post Promoter