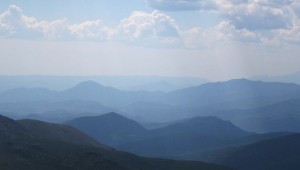 Softly, gently, our Spirit guides us.
If we allow its holy intent,
We learn to surrender to the great Will
That may appear as a figment
Of the mind, a whisper of Joy to come.
Once we surrender, we learn to treasure
The knowledge that we are One
With the Great Essence, the Great Divine.
With pure hearts, we learn to shun
The earthly pleasures that lead astray.
Peace and joy and contentment are the prize
For those who allow their faith to grow.
Bliss and love eternal are the bounty
Of the Divine Communion
With those on Earth below.
Marina Oldham
(Photograph: wikimediacommons)
Originally posted 2008-07-10 03:09:25. Republished by Blog Post Promoter
Related Sahaja Yoga posts: